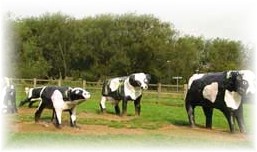 Our experienced team of valuers are always pleased to offer advice on the saleability of any item, and its value.
Should you decide to enter items into one of our auctions, please contact us either by email or phone. They will then be inspected by one of our valuation team who will advise on the reserve (minimum price) that should be accepted for them.
Please note: Any shown reserves will be subject to an auctioneer's discretion of 10% unless you tell us that this is your firm price.
Once entries for an auction are closed, the process of cataloguing begins.
Printed catalogues are supplied for the General Sale, but you may view photos of the highlights and preview online usually one or two days before the auction.
All lots will need to be delivered to us by 3pm on the day of the auction in order to be included. Failure to do so will mean that sellers will be liable to pay the lotting fees.
After the auction, providing your items have sold, you will receive payment less our selling commission and charges. Items that do not sell will, unless we are otherwise instructed, have to be collected by the seller immediately after the auction, failure in doing so may result in the lots being disposed of at our discretion. Any 'no reserve' lots may be immediately disposed of if remaining uncollected at the end of the sale and no prior arrangement having been agreed.
Carousel reserves the right to dispose of items left for longer than three months following the auction. There will be a fee equivalent to 30% of the reserve price for each lot payable by the vendor for storage and insurance of uncollected items.
Selling charges are £3 lotting fee per lot + 12% commission of the selling price achieved at the auction.