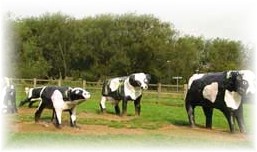 A Guide to the Buying Process
Buying at auction can be an intimidating experience to those who are not familiar with the process. However, there is nothing to worry about. We have put together a few helpful hints for auction novices.
You may then like to view the items on offer. We have a specified viewing period in advance of the sale (4.30pm - 6.15pm) when you can inspect the items and even handle them. Make sure you check the items in which you are interested to ensure that they suit your requirements and then decide what you are prepared to pay for them. Auction regulars will tell you that it is essential to decide your 'limit' before buying to avoid getting carried away once you are bidding!
Decide whether you wish to bid yourself or whether you would like us to bid for you. Remember, you do not even need to attend the auction to buy - you can fill in one of our commission bid forms with the maximum you are prepared to pay and we will bid for the item for you up to that amount (we will buy it as cheaply as we can subject to reserves and other bidders).
If you have decided to bid for yourself, do not be concerned that the auctioneer will mistake a sneeze or a wave as a bid - he will know if you are making a genuine bid and will always check if there is any doubt! When your item is offered it will be "shown" by one of our porters. The auctioneer will usually begin the bidding at a relatively low price, raising the price by increments as he receives bids. When you bid, raise your hand or card to bid. Repeat until you reach your self-imposed 'limit.' The successful buyer is the one whose bid stands when the auctioneer taps his gavel on the rostrum. The best way to learn the art of successful bidding is to attend a sale and observe other people.



If you are successful, show the auctioneer your bidder card number. He will make a note of the price and your bidding number that is then sent to the desk for processing. On giving your bidding number at the desk, your bill will be prepared, and after payment you may present your receipt to one of our porters who will fetch the item(s) for you.



Please remember a buyer's premium of 12% (minimum of £1.20) plus a 50p admin fee is payable on each lot. If you have any queries about buying at auction please do not hesitate to speak to any of our staff, either at the auction or by telephone.